Decked in RW&B, Cleveland was well represented in Elysian on Tuesday during the city's annual Fourth of July parade.
Above: Miss Elysian princess Abigail Osness. She will be a senior this fall.
Ava Pick with stars and bars. She will be a third grader this fall.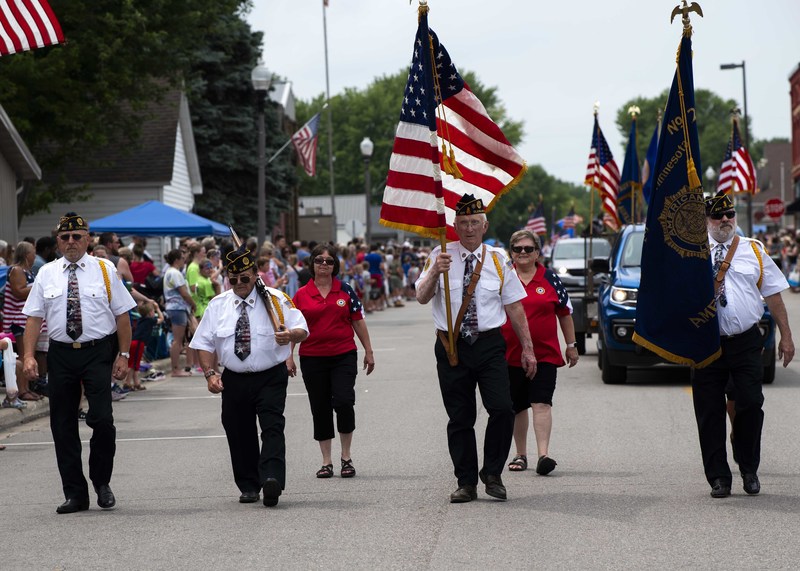 Color guard from the Cleveland Legion, Legion Auxiliary and Sons of the American Legion. Included are Andy Queen, Steve Biehn, Sandy Seitz, Jim Beckel and Judy Hahn.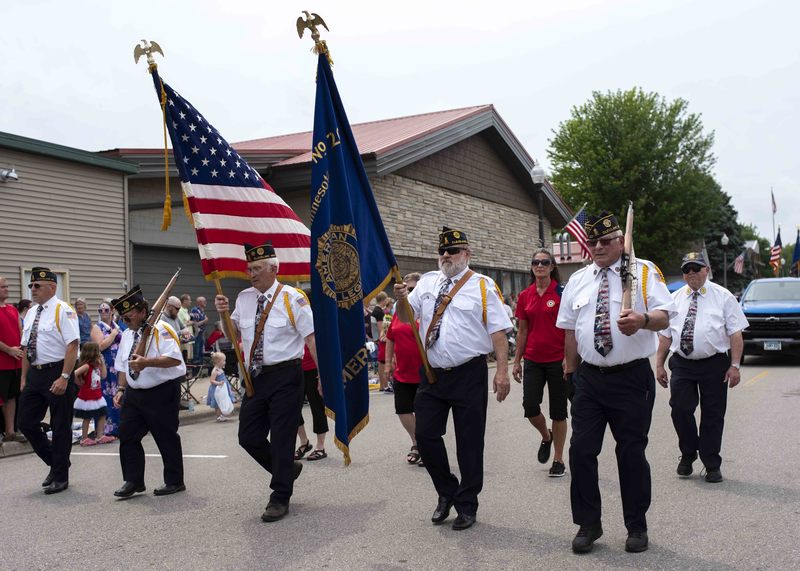 More color guard with Sue Eppmeyer, Bob Hahn and Greg Davis on the right.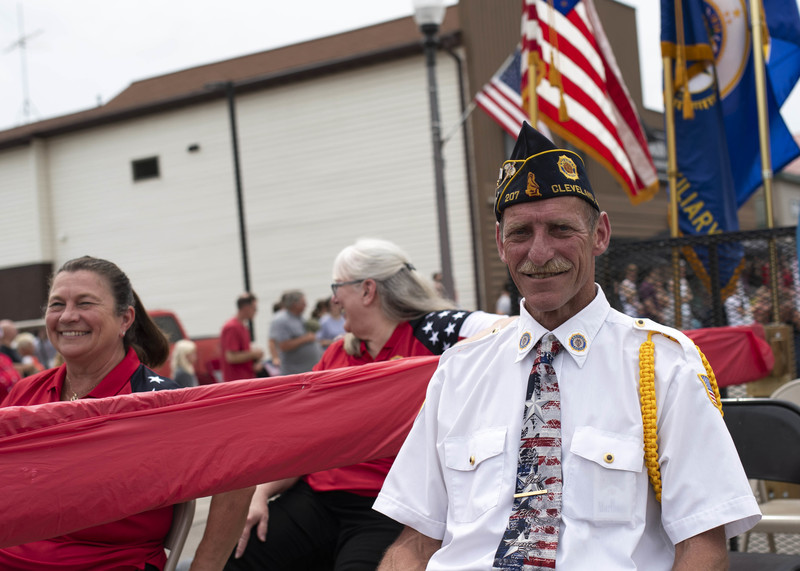 Working through an injury, Leonard Seitz of the Cleveland Legion rode behind the marchers.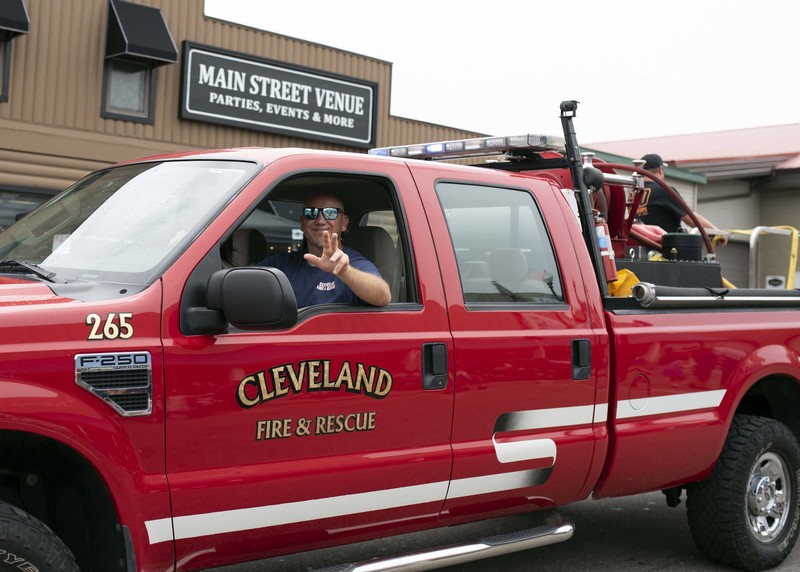 Brad Strobel drove the Cleveland Fire Department's entry.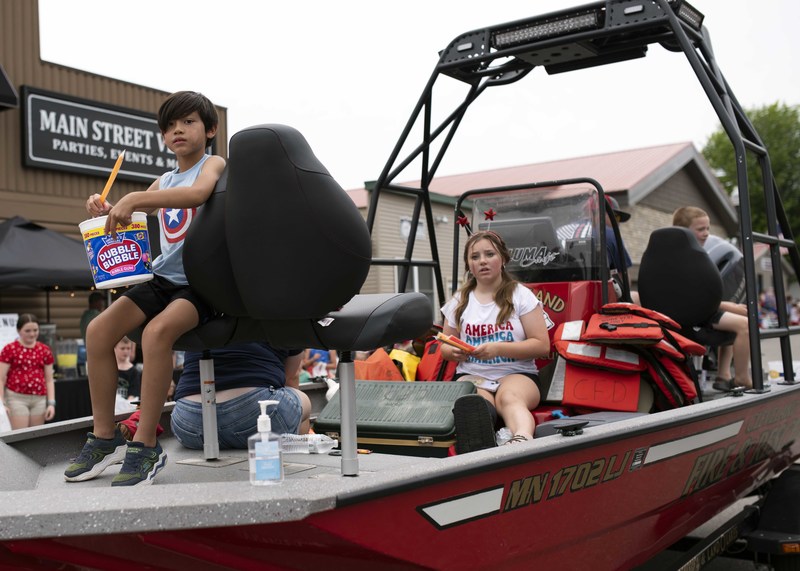 Kids on the CFD rescue boat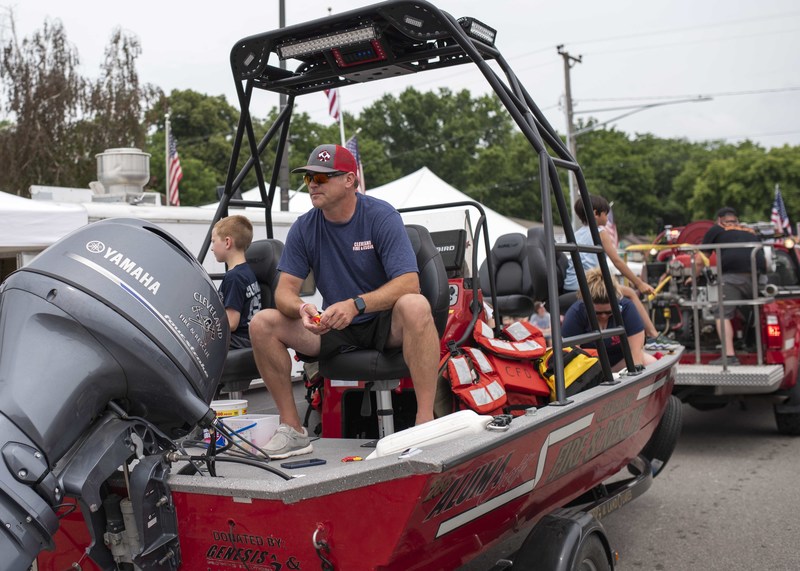 CFD Chief and sixth-grade teacher Brady Hahn in the rescue boat.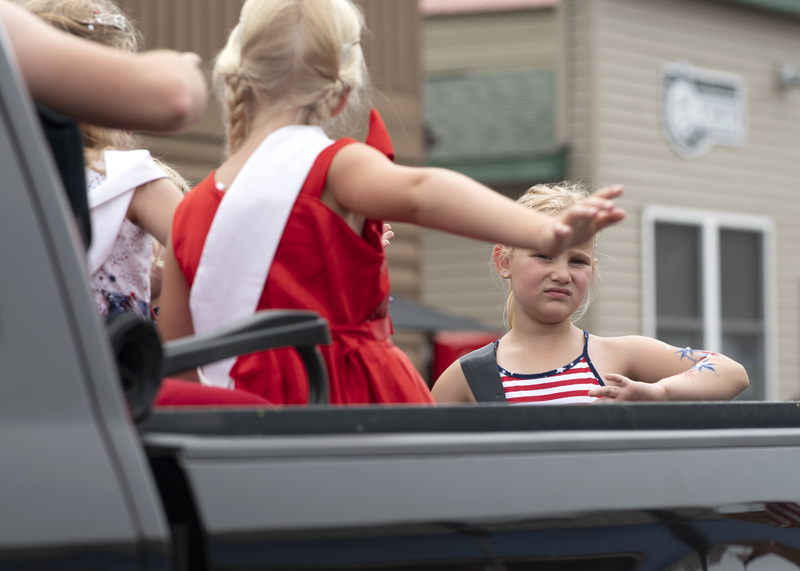 MacKenzie Corr rode on the Elysian royalty entry. She will be a second grader this fall.