With a 4-3 win and a 10-8 loss in a double header against visiting Medford, the Clipper 12U girls ended their season on July 11.
Natalie Flowers earned the win in the first game. Going into the circle for the final inning, Addison Sandhurst got the save but took the loss in game two.
Emily Baker and Morgan Casto had hits in game one. Harley Samuelson, Sandhurst, Flowers and Baker had singles in game two while Hadley Thompson hit a double.
Above: Anistyn Dauk got hit twice in the first game, both in the same spot on her leg.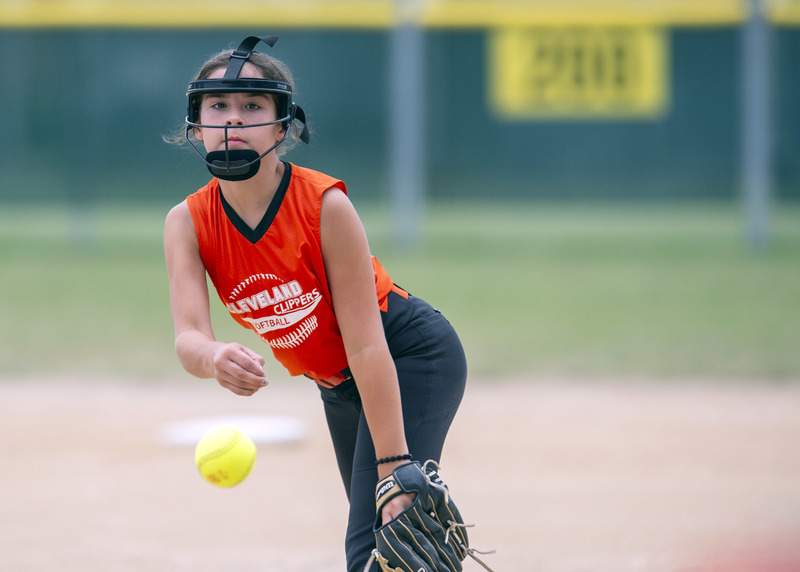 In the front row, second from right, Kylie Wobbrock was in uniform when the Clippers were at home five days earlier.