Farm kids and city kids came together in the new school parking lot on Tuesday for the ECFE Big Wheels Event.
While a pair of enormous John Deere tractors and a semi with a grain-hauling trailer—provided by Ryan Ponwith and Kevin McCabe—were on display, the kids tooled around the asphalt in vehicles of their own: bikes and motorized trucks and tractors.
ECFE holds fun educational events for children and their families throughout the year. Its goal is to strengthen families and support all parents in providing the best possible environment for the healthy growth and development of their children.
Above: Each fall and spring, second grader Layla Ponwith likes to ride with her dad Ryan Ponwith as he crisscrosses the family crop fields west of Cleveland in one of their giant John Deere tractors.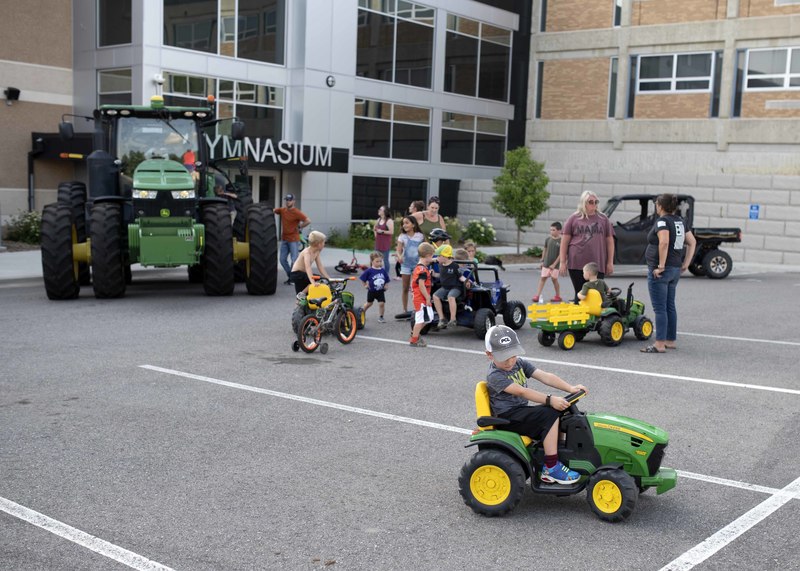 Third grader Lane Genelin sits in the family side by side. He is the son of EFCE coordinator Ashley Genelin.