In their second game of the fall, Cleveland topped visiting Blue Earth 13-12 in U12/10 softball action.
Sixth grader Taylor Wolf had a hit for the Clippers. Her classmate Taylor McCabe started off in the circle for the win. Fifth grader Jocelyn Kortuem earned the save.
In their fall season opener a week earlier, the Clippers fell hard to visiting Waterville-Elysian-Morristown 20-7.
Fifth grader Valentina Rohlfing walked and slid in after a passed ball for a first inning run, but the Clippers didn't score again until the fifth when Kortuem and Anna Lamont crossed the plate.
The fall Clippers added a few new players since this summer, including fifth grader Kiya Sohn fourth graders Mille Baker and Paisley Kelley, and third grader Kenzie Kortuem. The team is coached by Dan Flowers and Brian Lamont.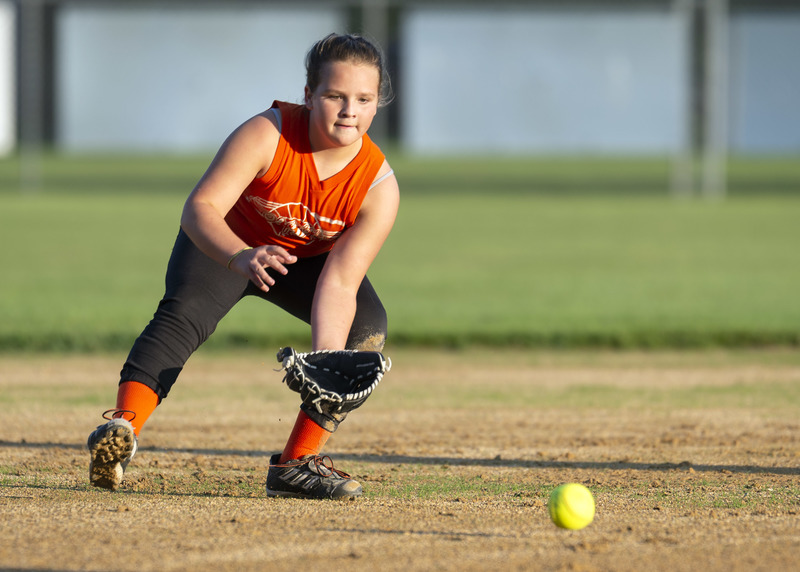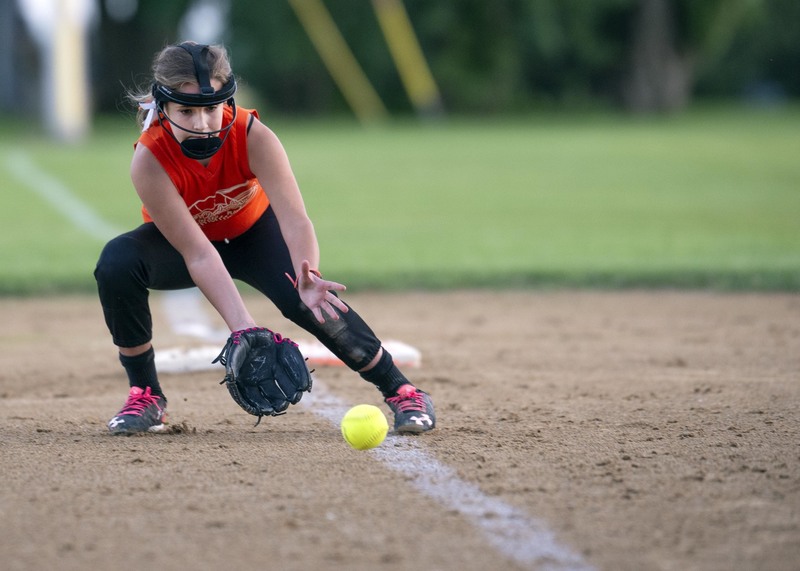 Photo captions:
Taylor Wolf fields a hit down the first base line.
Kiya Sohn at third reaches for a grounder.
Shortstop Kaitlyn Flowers readies for a catch.