Junior high football closed out its regular season on Thursday with a 47-0 home loss to Alden-Conger.
Turning the ball over too often, the Cleveland/Immanuel Lutheran Clippers didn't have much of a chance to get their offense in gear.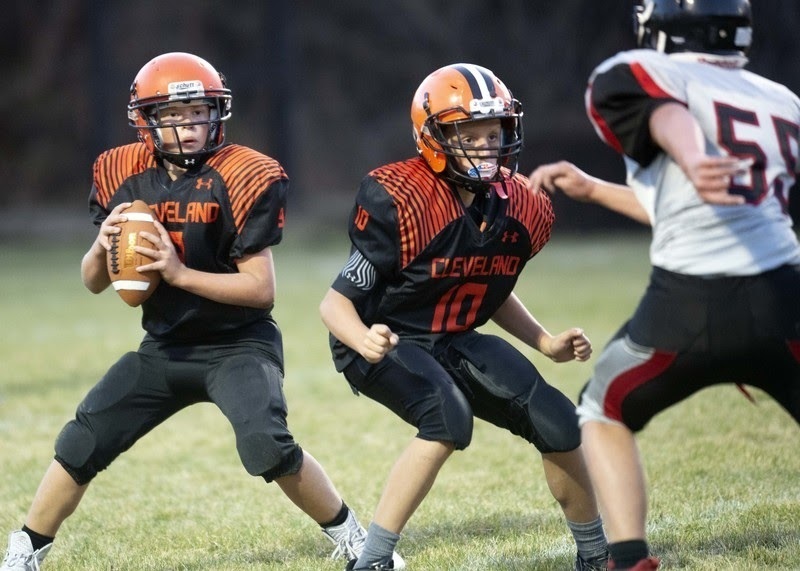 With Braeden Smith protecting, Carson Lyons drops back for a pass.
But despite the loss, coach Rich Kern was proud of how his team stuck it out and did their best, even though they were playing against older, more experienced competition.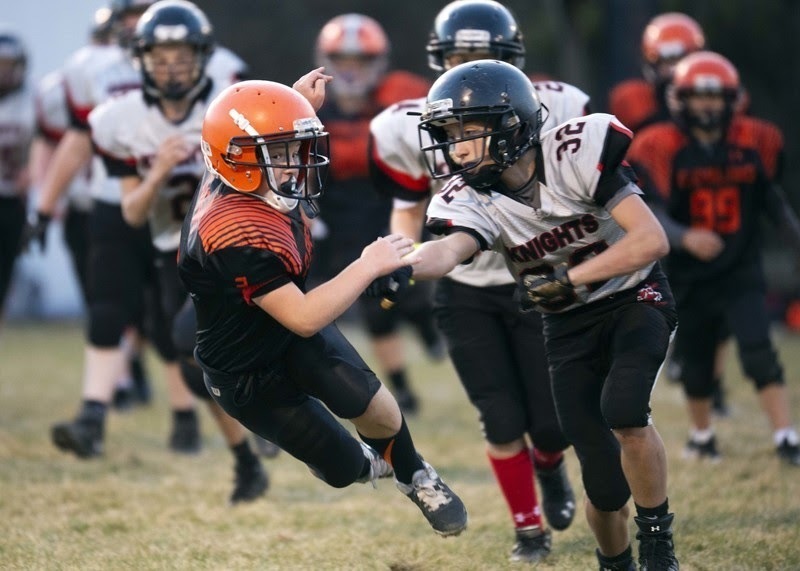 Caleb Connor takes a stiff arm.
"The young players really worked hard in practice and at games. Even though we were outsized almost every game, they hung in there and finished the season."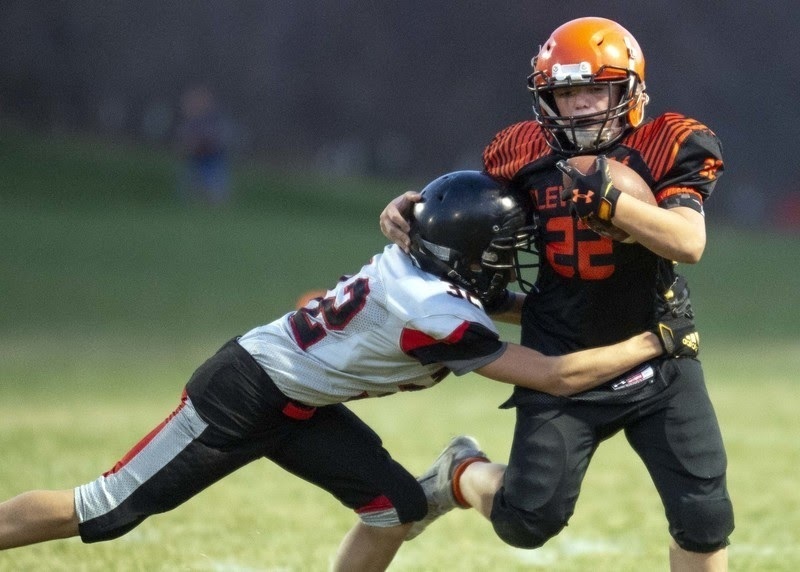 Caleb Possin on the sweep.
Made up of some 30 sixth and seventh graders, the Clippers were 0-5. While eighth graders typically play junior high, Cleveland's quintet of eighth graders moved up to JV this fall.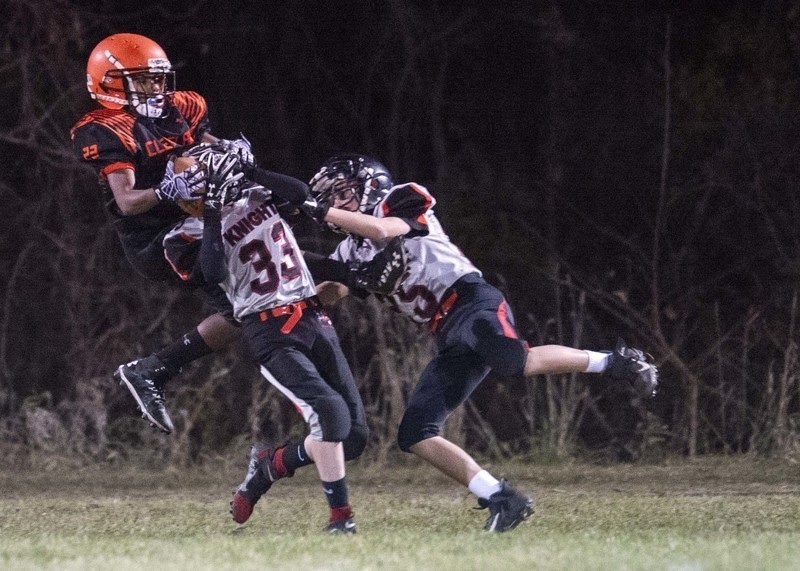 Malaki Pawlitschek was heavily defended on this pass.
"I am excited to see the high numbers and know we are growing as a program, especially now that we are 11-man," Kern said. "I really look forward to watching these players mature and soon be varsity football athletes."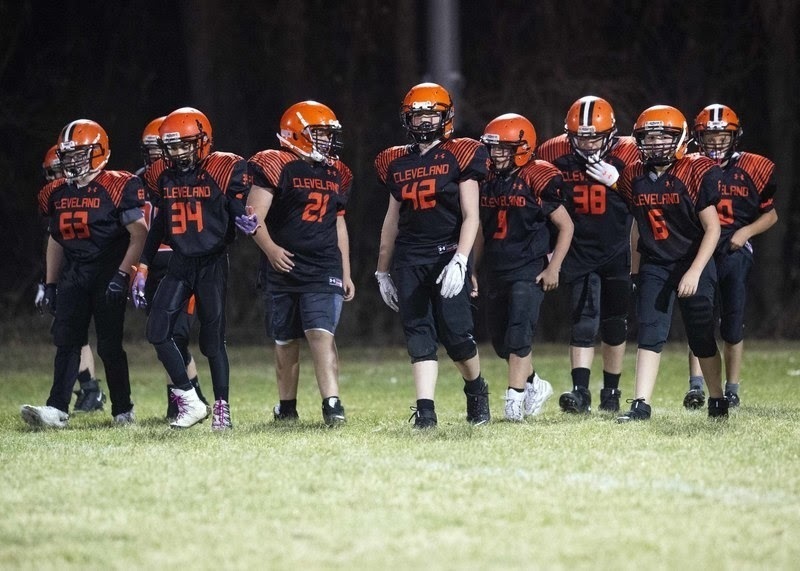 The Clippers may not have been big on physical size, but they are large in the number participating. Here, Wyatt Williams (63), Keegan Lamont (34), Judd Gibbs (21), David Draheim (42), Carson Lyons (9), Tanner Simonette (38), Gavin Karels (6) and Braeden Smith (10) return to the scrimmage line.