Seventh grade volleyball came back from a lopsided game one loss to win set two, fought hard in the rubber game but ultimately fell 2-1 to visiting Janesville-Waldorf-Pemberton on Thursday.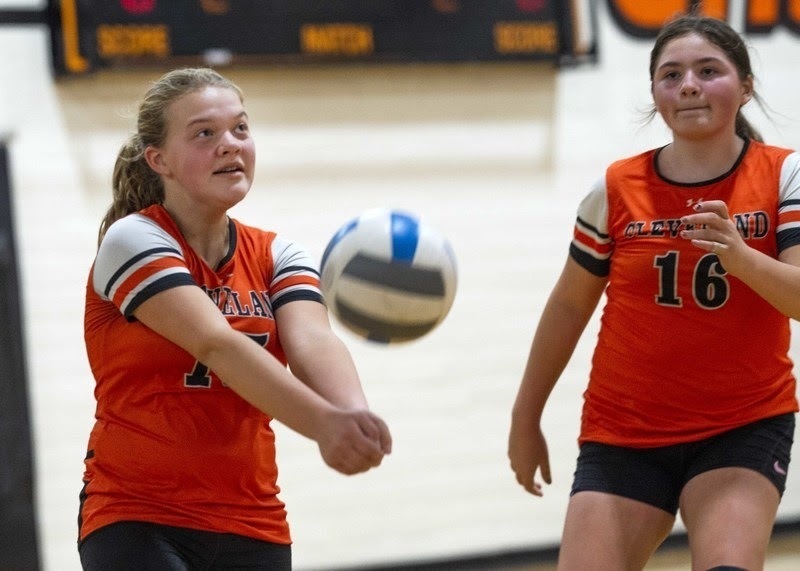 Seventh grader Melissa Miller digs up a serve. Beside her is Bianca Hernandez.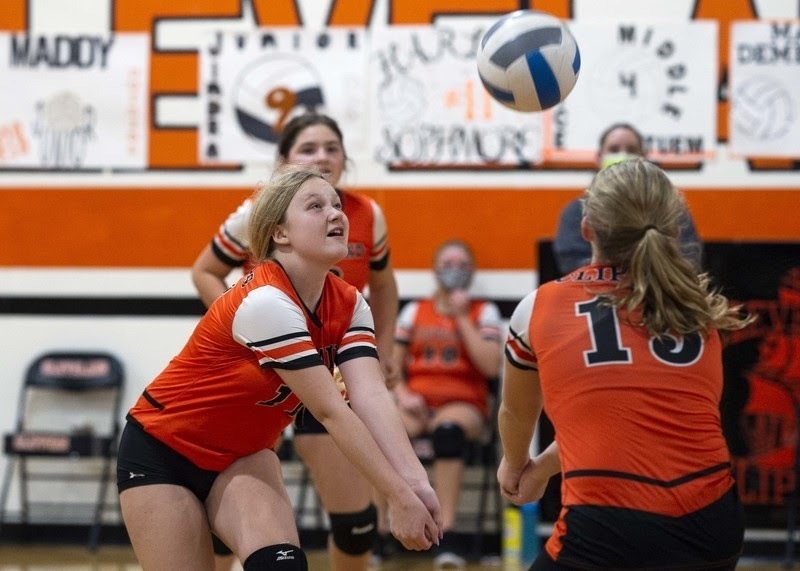 Seventh grader Lilly Meier receives a serve.
The eighth graders won the first two sets for the match victory. Down 12-13 but with Lacey McCabe serving, they were poised to take the final set as well but gave up the final two points.
It was the best matches both teams have played all year, said coach Amber Haack.
"They came out and they played hard. They were moving. They communicated. Everyone likes to win, but at the end of the day, when you play like that, whether you win or lose, you've won something."
Seventh grade set scores were 11-25, 25-15, 11-15 while set scores for the eighth graders were 25-7, 25-21, 12-15.
The junior high clippers host St. Clair on Tuesday and Martin County West on Thursday.
Eighth grader Ariel Murphy guides the ball over.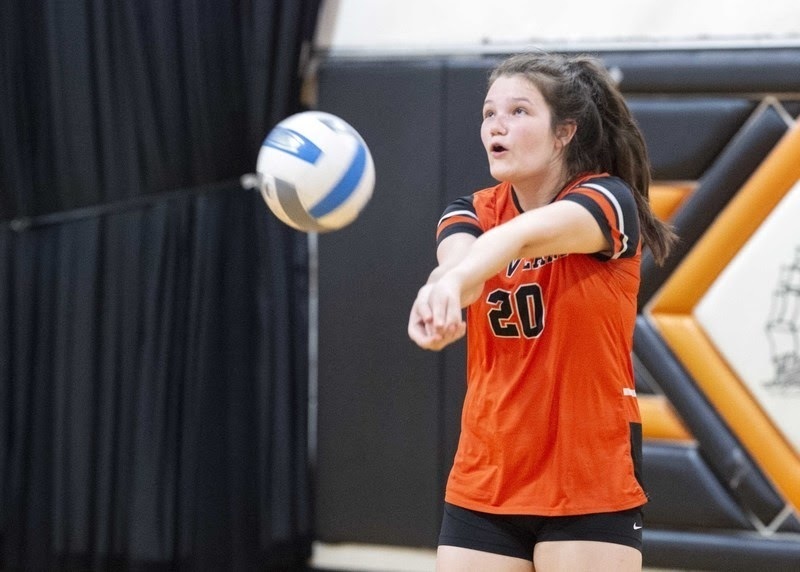 Eighth grader Chloe Haack completes a back-row dig.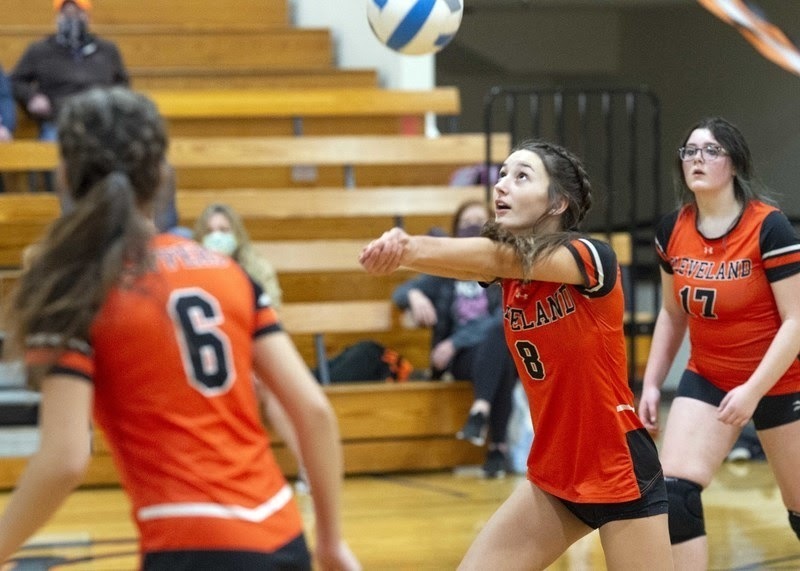 Eighth grader Brenna McCarthy pushes up a dig.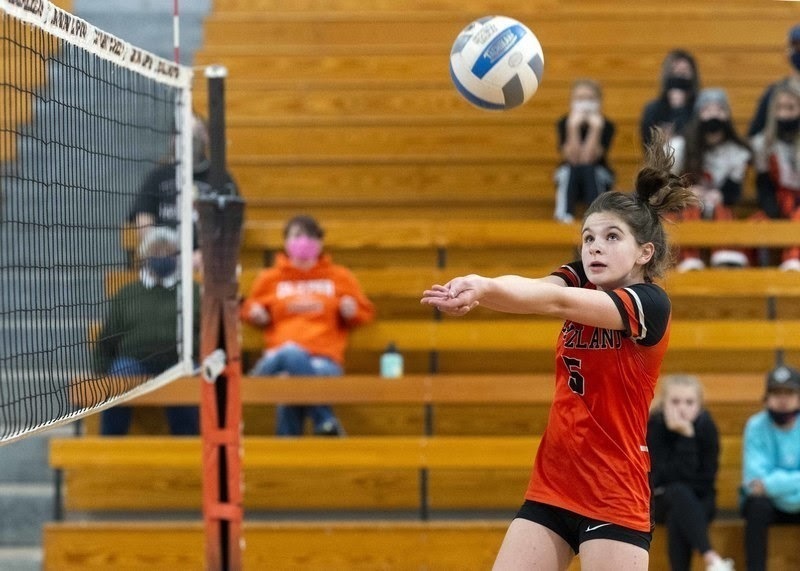 Eighth grader MacKenzie Smith bumps the ball up at the net.