Completing their season on an uptick, the C-Squad volleyball girls swept host St. Clair on Friday.
Set scores were 26-14, 25-12 and 15-13.
Set two ended on an Ava Hahn service ace, one of four she had in the outing. The Cyclones served into the net on the match's final point.
Hahn, an eighth grader, was 11/11 from behind the service stripe. She also hoisted 17 digs, plunged 10 kills and put up one ace block.
"She did awesome tonight," said coach Katie Hoffman."
Lilly Lamont, a freshman, landed 14 of 16 serve attempts with four of them winners. Working around the rotation, she also handed off seven set assists, lugged up six digs and paddled three kills.
Freshman Chloe Anderson, who switched out of the Libero jersey for the final set, was seven for seven in serving with a pair of aces. She also unearthed 15 digs and swatted one ace hit.
Freshman Mady Seely was successful in three of four serve attempts. She also lifted four digs, passed two set assists and smacked two kills.
Sophomore Caitlynn McCarthy dropped in place six of seven serves, scooped four digs and smashed two kills.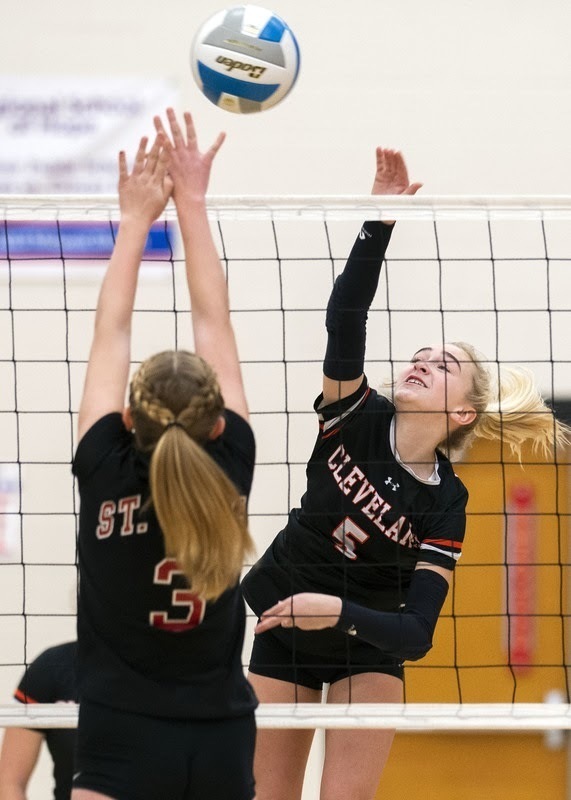 Ava Hahn attacks at the net.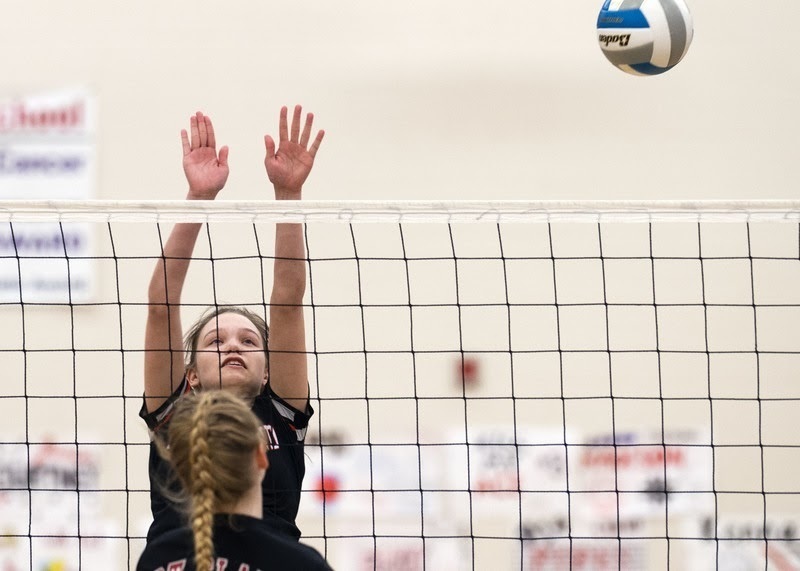 Amelia Haack goes up for a block attempt.
Caitlynn McCarthy and Ava Hahn leap for a block.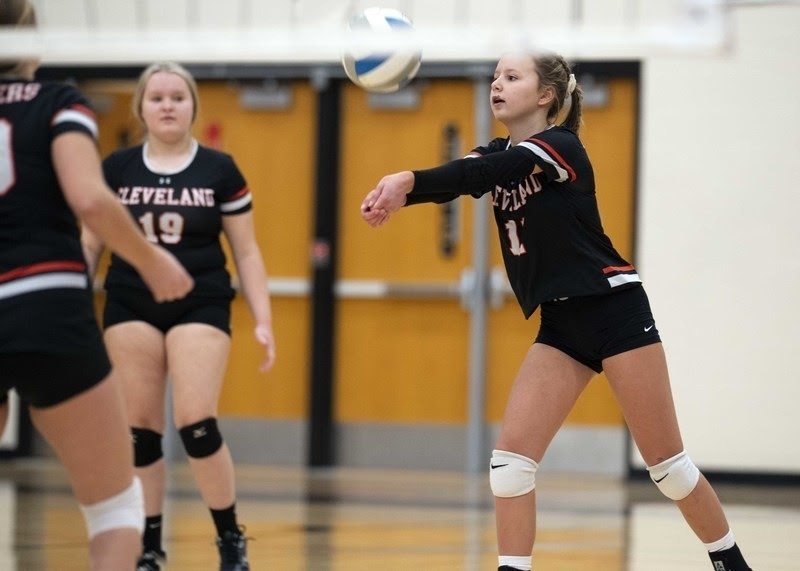 Chloe Anderson makes a bump set.

Kaitlyn Sohm receives a serve.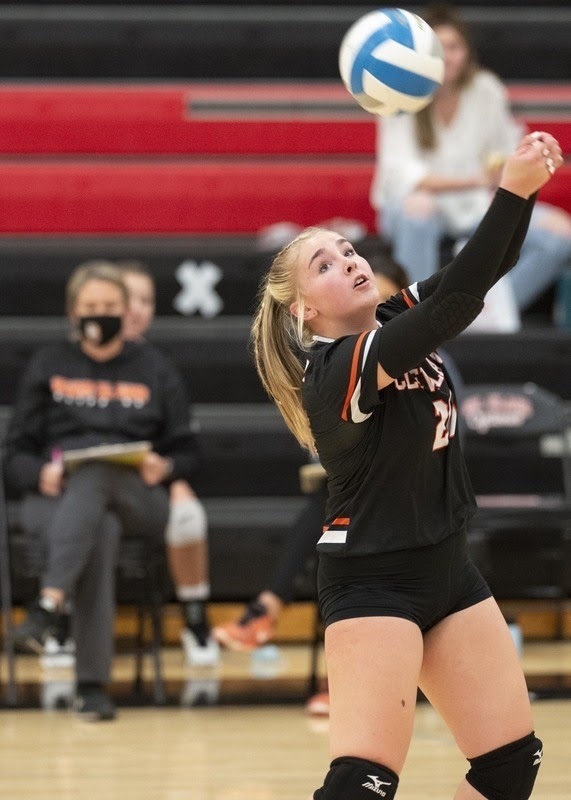 Lilly Lamont pulls through a backwards bump.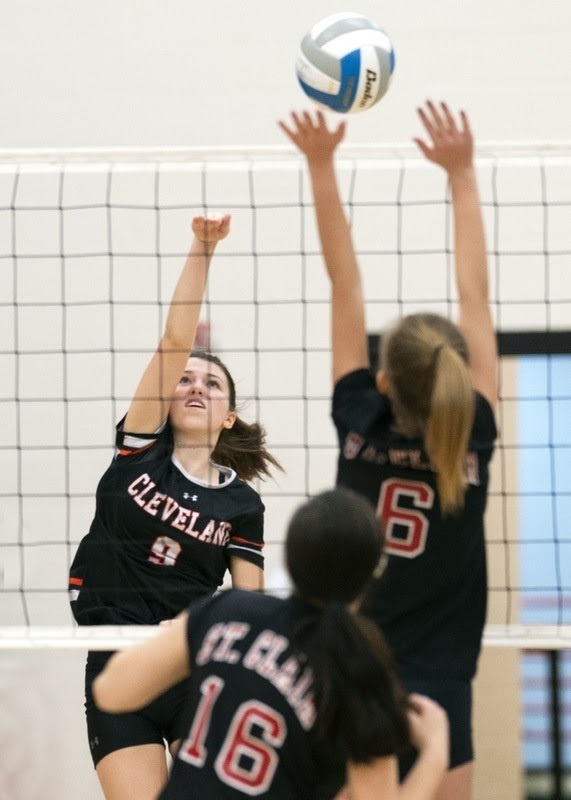 Mady Seely follows through a hit.