Like their underclassmen counterparts, the Clipper B-Squad volleyball girls were custodians Friday night, sweeping up in the St. Clair gym.
Set one ended 25-14 on a Mariah McCabe kill. The Clippers trailed 12-11 in set two but battled their way back for a 25-17 victory, which came on a Kaylee Karels ace serve. The Clippers easily took the final set 15-5. It ended on an Alanna Hartman ace serve.
Junior outside hitter Maddy Steen lasered five kills. Freshman Greta Hahn and junior Maria Dembouski each had four kills. Sarena Remiger, Jersie Kelley, Lexi Waldron, McCabe and Hartman each dropped three hits for winners.
"We were just killing the ball," said coach Sally Kortuem.
Karels, a sophomore libero, scooped 18 digs. Hartman had four ace serves in one game. Hahn served up four aces and handed off 11 set assists in one game setting. Sophomore Sophie Shouler pushed up seven assists.
Alanna Hartman drops to the floor for a dig.
Allison Jindra extends for a block attempt.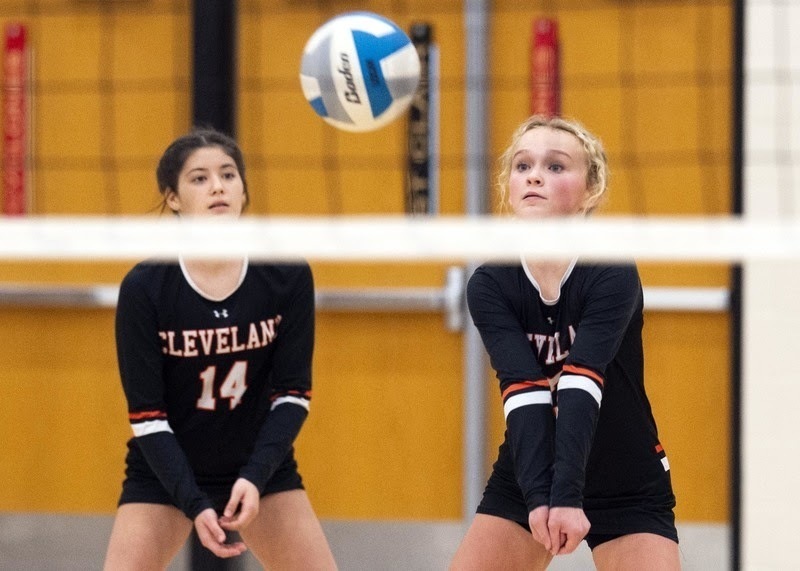 Greta Hahn channels up a serve. Beside her is Mariah McCabe.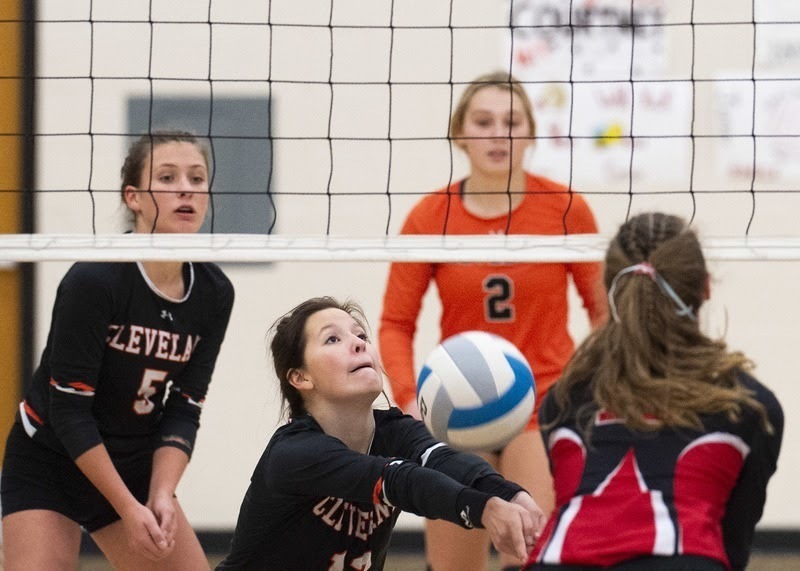 Jersie Kelley keeps a play alive.
Maria Dembouski goes up for a block attempt.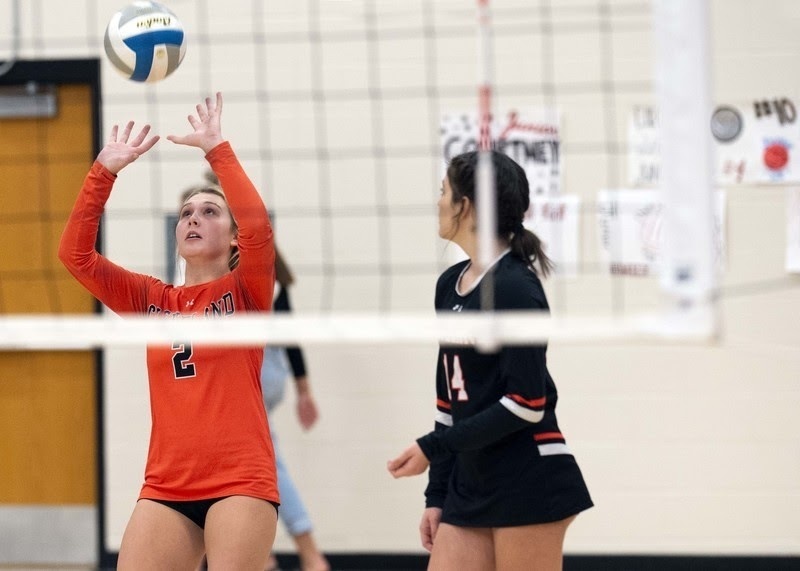 Libero Kaylee Karels pushes up a serve receive.