With four different styles of jerseys and not a make and model of shorts in common, players on the Cleveland seventh grade basketball team look like they assembled haphazardly for a playground game on a Saturday afternoon.
But even though their one win and five losses doesn't reflect it, there is some real basketball talent among the young Clippers, and, keeping a frantic pace, they play well as a team.
"Our record doesn't show the progression we've had," said coach Tray Jones, "but I think at the end of the season it will show how we are getting better and better. I'm proud of them. They've come a long way since that first game."
While the Clippers had steal after steal against visiting Alden-Conger/Glenville-Emmons on Friday, their ensuing shots were too many times just off the rim, and they fell 24-20.
Caleb Possin (above) scored the first two baskets, the first on a breakaway, but the Knights came back with the next four.
From there, the Possin scored from inside, Bode Bartell sunk a jump shot, and Gavin Karels took an assist through traffic for a basket. The Knights broke the streak with a basket from under the net, but Nathan Seeman's jumper put the Clippers up 12-8.
The Knights scored twice, but Bartell sunk the first of two shots from the foul lead to put the Clippers back in front by a point. The Knights scored again, but Keegen Lamont's drive to the hoop with 20 seconds left in the half put the Clippers up 15-14 at the intermission.
The Knights scored the first four points of the second half, but reading the defense, Seeman slid through the paint for a layup to pull the Clippers within one, 18-17.
That was the last the Clippers would score though. Mostly on Seeman and Bartell steals, they forced turnover after turnover from there but couldn't get their shots to drop. Meanwhile, the Knights scored three more baskets to take home the win.
Possin led the effort with six points. Seeman scored four points, and Bartell had three points. Lamont and Karels each scored two points.
This week, the seventh grade boys travel to St. Clair on Tuesday and to Loyola on Thursday.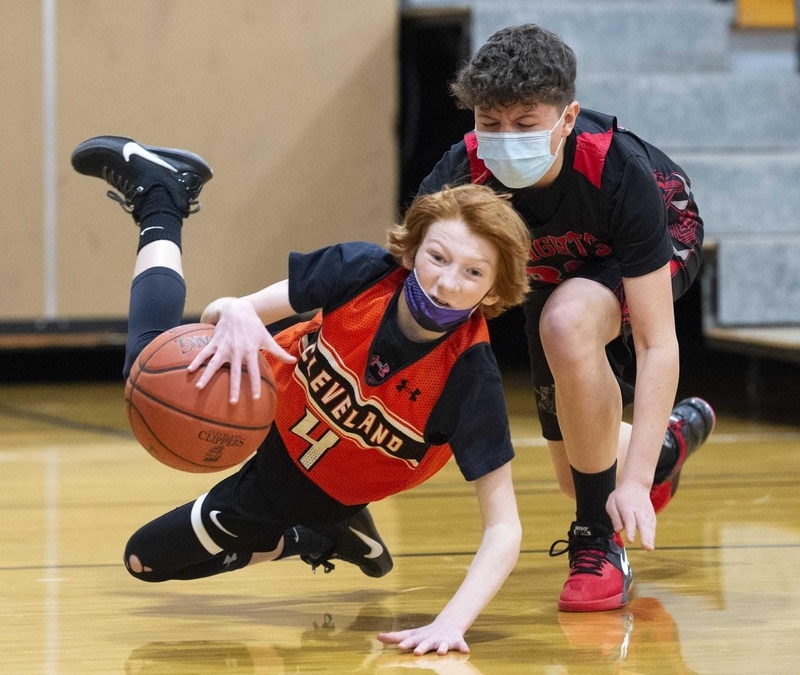 Bode Bartell hangs on to the ball as he is tripped up.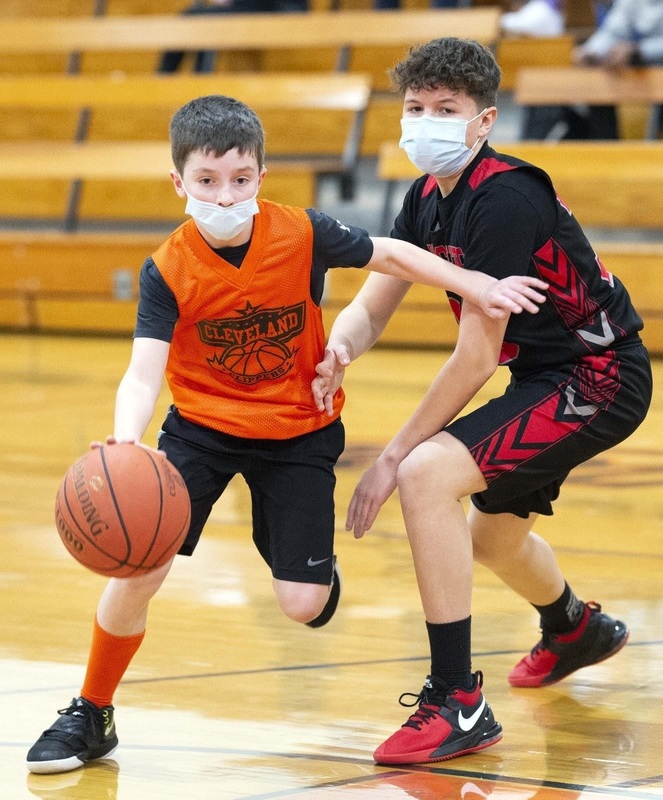 Nathan Seeman drives into the paint.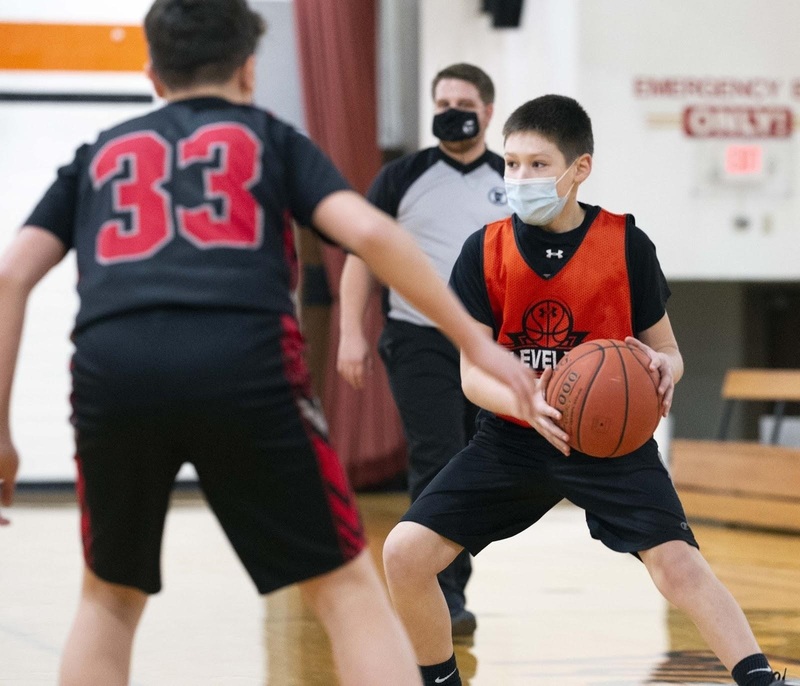 Mason Kluntz squares off with a Knight defender.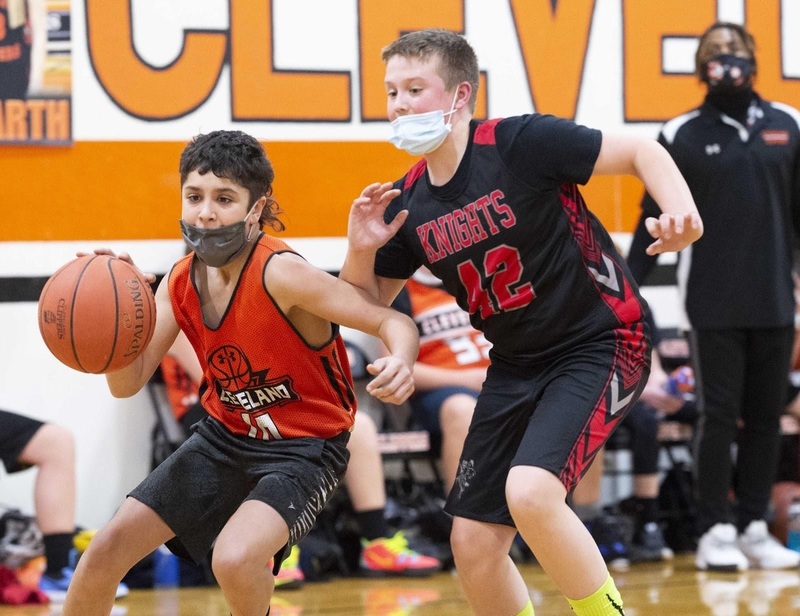 Keegen Lamont makes his way to the hoop.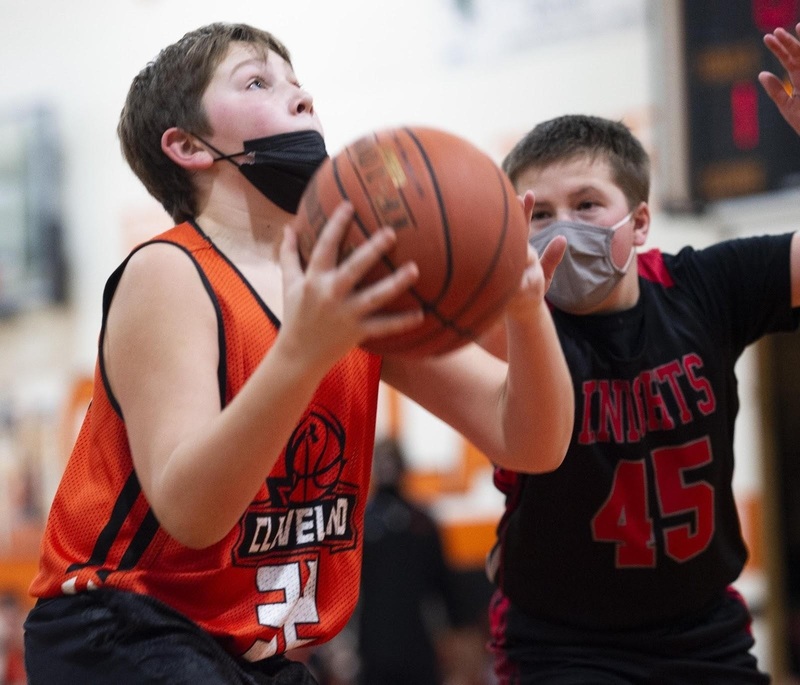 Gavin Karels sets up for an inside shot.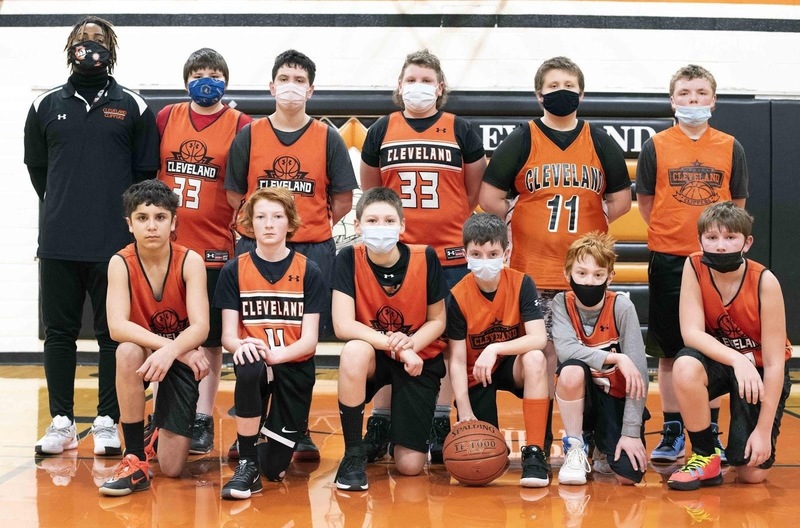 The seventh grade basketball team consists of L-R, front row: Keegen Lamont, Bode Bartell, Mason Kluntz, Nathan Seeman, Dominic Anderson and Gavin Karels. Back row: coach Tray Jones, Killian Kunkel, Daniel McClune, Judd Gibbs, Gavin Dent and Caleb Possin. Missing are David Draheim and Gracen Tomaszewski.