While the Clipper B girls move the ball around well, points come few and far between.
On Tuesday, they got beat up by visiting St. Clair 45-12.
With her team trailing by a dozen, Laci Hollerich's (above) jumper from the baseline with 8:25 left in the half was the Clippers first basket. Later, Mariah McCabe spun inside for a bucket and then made the second of two foul shots. Emma Treanor scored from inside for the Clippers' final first half basket. The Cyclones led 19-12 at the intermission.
From just inside the arc, Treanor scored the Clippers' first basket of the second half. Later, Micah Peterson made a layup, and McCabe hit the back end of two foul shots.
The Clipper coaches saved Greta Hahn for the varsity game.
The B girls don't play when their upperclassmen take on Truman/Martin Luther/GHEC tomorrow (Friday), but they return to action on Saturday when they travel to Janesville for a 5:00 pm contest.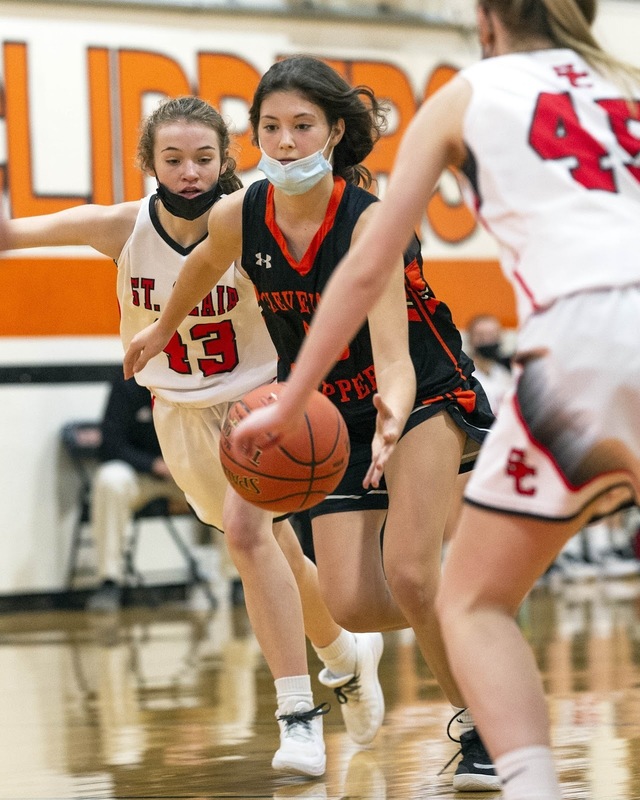 Mariah McCabe on the drive.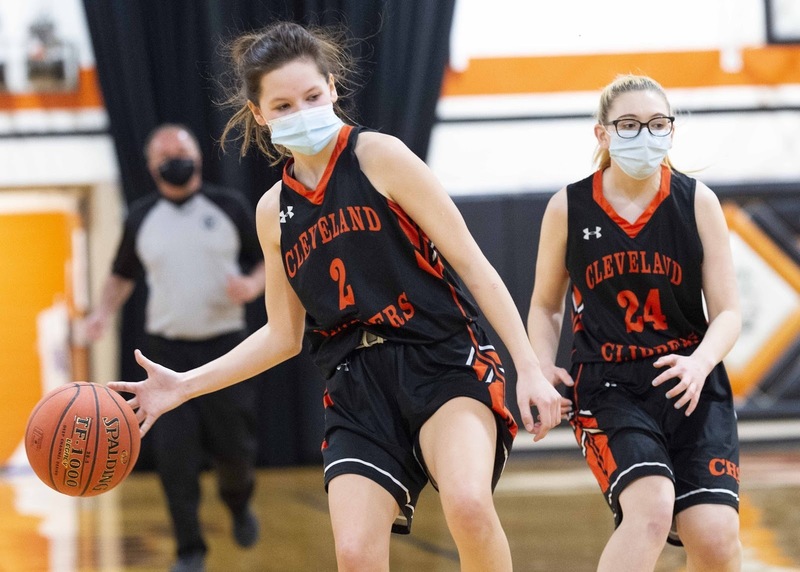 Jersie Kelley takes the ball into Clipper territory. Beside her is Sam Wondra.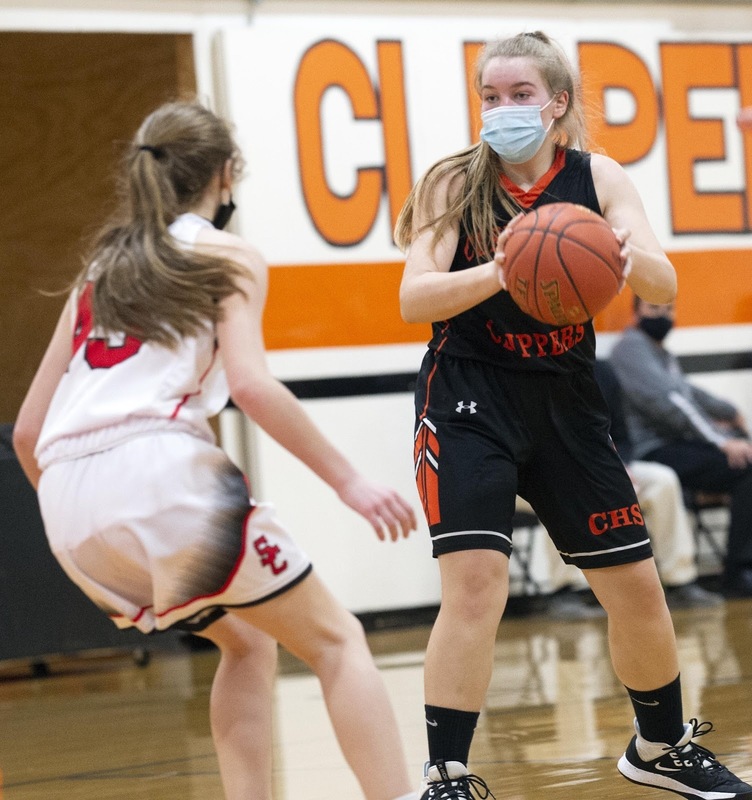 Micah Peterson sets to dish off.