In front most of the game, the C boys succumbed to a 12-point run and fell to Janesville-Waldorf-Pemberton 43-33 in Janesville on Monday.
JWP hit a three to start the second half and followed up with a two-point basket to leap frog the Clippers 21-18.
But Carter Barto put in the Clippers' next four baskets to pull his team ahead 26-25. With Max Mettler's (above) three, the Clippers had a four-point advantage.
The Bulldogs went on a rampage after that though, scoring the next six baskets, three of them after steals, before Gabriel Sullivan stopped the rally with a layup.
Barto's layup with 2:45 left was the last Clipper score, and the Bulldog's pranced to the triumph.
Braeden Hastings scored the game's first basket. JWP responded with four-straight points, but Hasting scored again. Later, Mettler put in a basket from the floor and sunk a free throw. Barto scored and made two free throws in two trips to the line to put the Clippers in front 11-6.
While the Clippers missed bunny shots the Bulldogs posted the next nine points to pull ahead 15-11 before Mettler stopped the rally with a layup.
With 1:30 left until break time, it was Mettler again, this time with a three from the corner. Barto stole and then took a Sullivan assist in for a basket to quickly place the Clippers ahead 18-15. A JWP free throw was the last point before halftime.
Barto led the effort with 16 points. Mettler dropped in two threes, a pair of two-point baskets and a free throw for 11 points. Hastings added four points, and Sullivan chipped in two points.
Friday and Monday's games were canceled due to quarantine issues, and it is unclear if the C-Squad will compete again this season.
Carter Barto fights his way down court.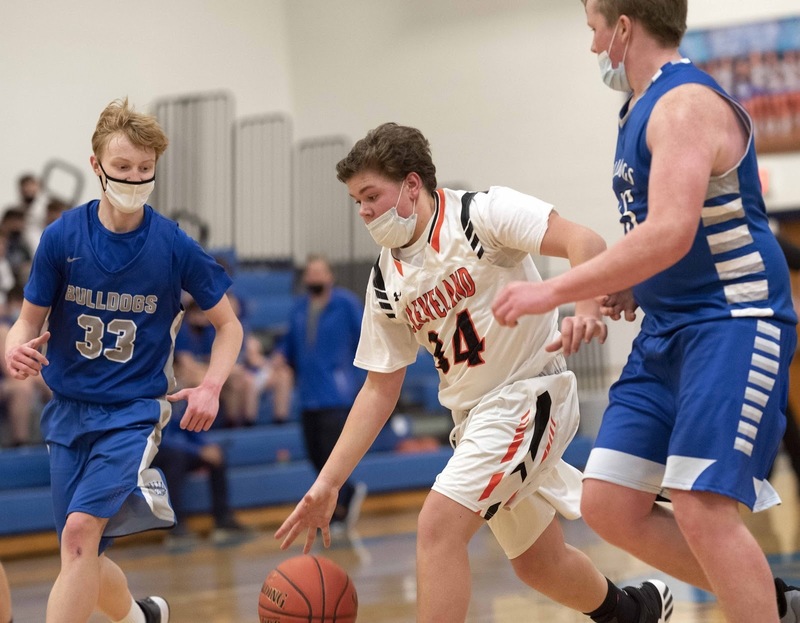 Gabriel Sullivan negotiates his way through the paint.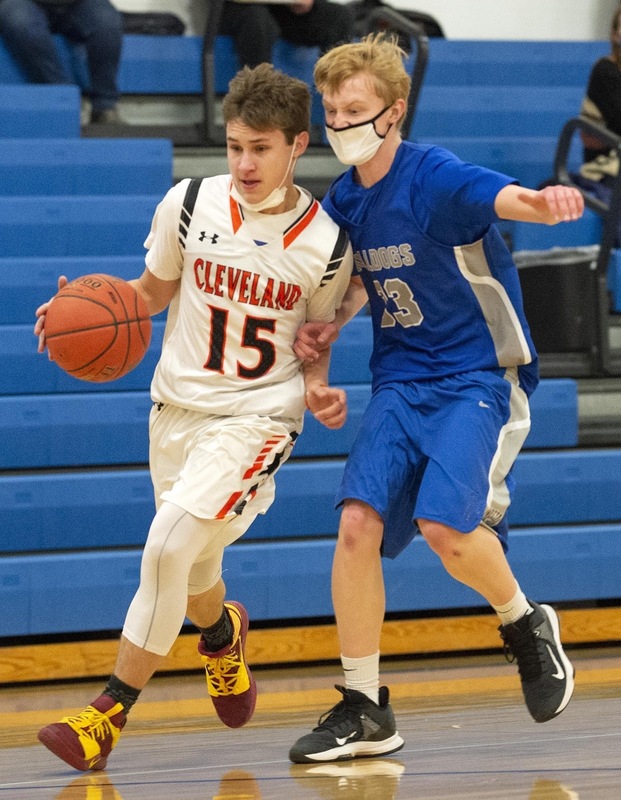 Braeden Hastings takes a nudge as he heads down the sideline.