A positive for the B boys in their 41-27 loss to host Janesville-Waldorf-Pemberton on Monday was that Carter Dylla (above) returned to the Clipper lineup.
As the football season wound down, Dylla was sidelined with a hurt foot. Adding injury to injury, a hernia operation kept him off the basketball court. With the shortened season this winter, he decided to set his sights on baseball instead.
But with the encouragement of scorekeeper and parent Larry Walechka, the junior guard was on the floor against JWP. Despite not getting a practice in before Monday's game, he managed to post five points.
"Shooting was hard because I hadn't shot forever," Dylla said. "Passing and stuff like that was ok, but shooting was way off."
Braeden Hastings dropped in a free throw for the game's first basket. The Bulldogs responded with a three and a two, but Max Mettler scored on a jumper, and Jackson Meyer arced a three to put the Clippers up front 8-6.
JWP broke out with an 11-point run after that, including pair of threes. Colin Krenik made back-to-back steals, but the Clippers didn't capitalize. Kolby Gens made three of four free-throw attempts down the stretch, and Dylla put in a three pointer to pull the Clippers within five, 19-14, at the break.
Gens scored on a layup, and Krenik hit an inside bucket from inside early in the second half, but the Bulldogs scored a two-point basket followed by a trio of threes to break away 30-18 before Lucas Walechka put in two foul shots and pulled down an offensive rebound and scored.
As the second half progressed, Hastings sunk two foul shots, Dylla stole and drove the floor for a layup, and Gens made a free throw, but the effort wasn't enough for the Clippers to get back in business, and JWP went on to the triumph.
No Clipper got in double figures. Walechka and Gens each recorded six points. Meyer and Hastings each posted three points. Krenik and Max Mettler each dropped in two points.
Friday and Monday's games were canceled due to quarantine issues, and it is unclear if the B-Squad will compete again this season.
Jackson Meyer puts up an outside shot.
Colin Krenik uncoils a shot from just outside the lane.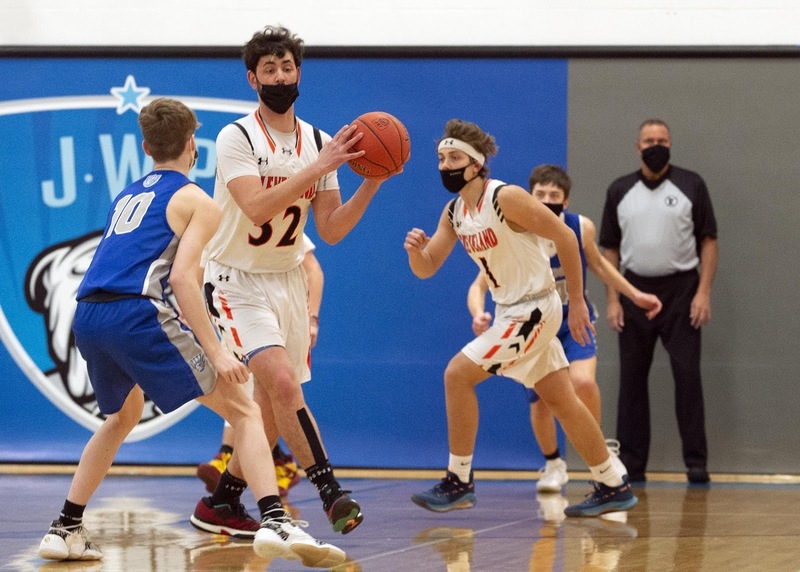 Kolby Gens looks for an outlet pass after a rebound.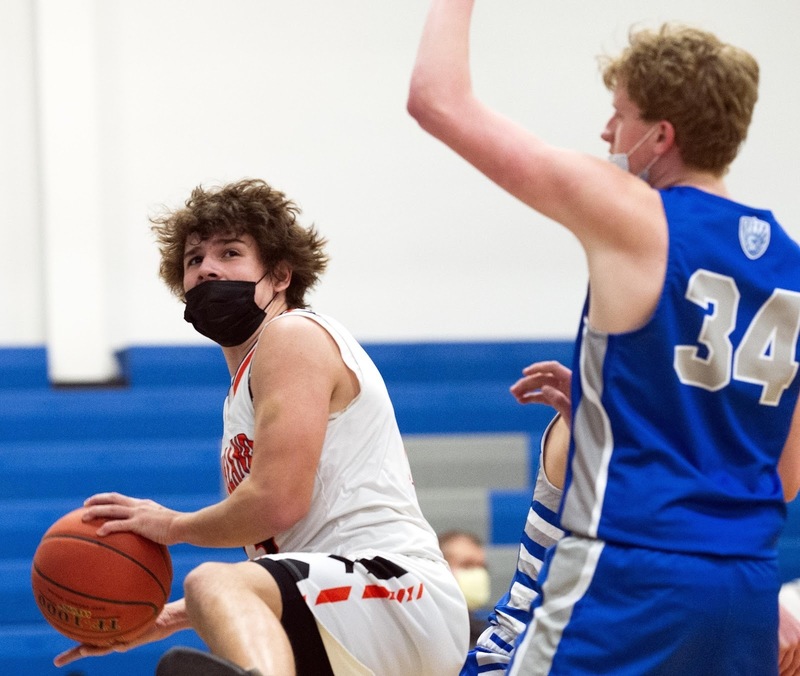 Lucas Walechka grabs a rebound.