Congratulations and Good luck to Jocelyn Clark, Khloe McCabe, Kylie Wobbrock, and Harley Samueslon. They will be heading to State March 26th for gymnastics. Thanks for representing Cleveland Public Schools!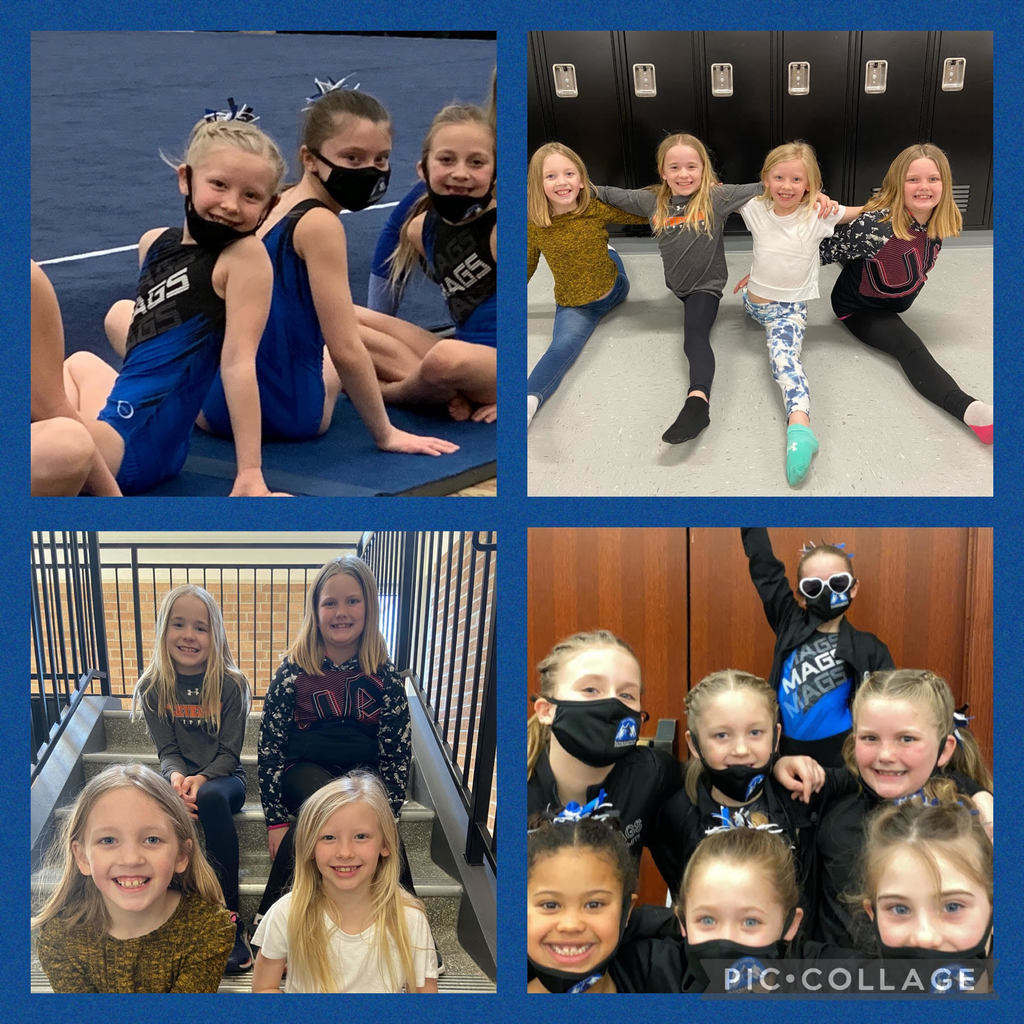 Attention students searching for a job! Kokomo's restaurant in Cleveland is looking for a dishwasher. If interested, stop in the office for more information.
There will not be any bells today, since the juniors are testing.
ANNOUNCEMENTS: Varsity-JV girls basketball home vs St.Clair Junior High girls basketball at St. Clair / bus leaves 3:45pm Girls hockey home vs Marshall Boys hockey at Marshall
HAPPY BIRTHDAY: Kiara B- Grade 7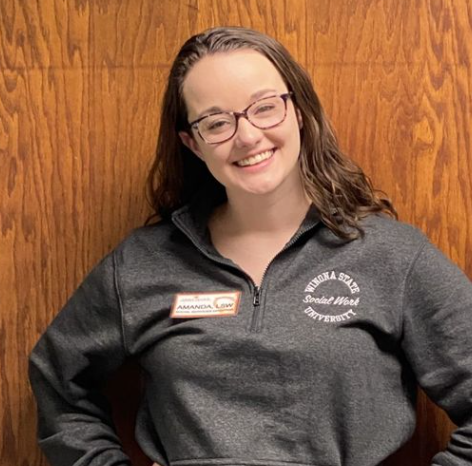 Thanks to everyone who helped "Pack the Piggies" last week during FFA Week. Our top grades were 5th grade with a total of 268.83, 4th grade with 203.64, and 6th grade with 133.32. Overall we raised 1029.88. This money will go toward Elementary Ag Day, National Ag Day, and other school- wide events in the future.
ANNOUNCEMENTS: Varsity-JV-C boys basketball at JWP / bus leaves 3:45pm Junior High boys basketball home vs JWP at 4:30pm small gym Junior high girls basketball practice today is in the town hall. 5th & 6th grade girls basketball practice tonight will start at 6:30pm.
HAPPY BIRTHDAY: Paisley Janssen- Grade 4 Friday, February 26th: Kenzie Kortuem- Grade 3 Sunday, February 28th: Macey Ziebarth- Grade 12 February 29th: Brennan Holicky- Grade 3 Holden Rohlfing- PreK Happy ½ Birthday: Tyce Shook- Grade 12 Harley Strande- Grade 11 Halle McCabe- Grade 12 Kaleb Timlin- Grade 11 Micah Peterson- Grade 10 Greyson Tomaszewski- Grade 7 Kayla Bauer- Grade 8 Chase R- Grade 3 Kaelyn B- Grade 4 Davin M- Grade 1 Nolan M- Grade 1 Talon M- Kindergarten Camden B- Kindergarten Sawyer B- Kindergarten Erick M- Kindergarten
It's that time of year again! Order your Clipper 2020 - 2021 Yearbook! This year's theme is Seasons of Change! Yearbooks are $50 plus tax. Add personalization for $5. Yearbooks can be ordered online at
www.clevelandclippersyearbook.com
Submit orders by 5/21/2021

Covid-19 Testing for kids and families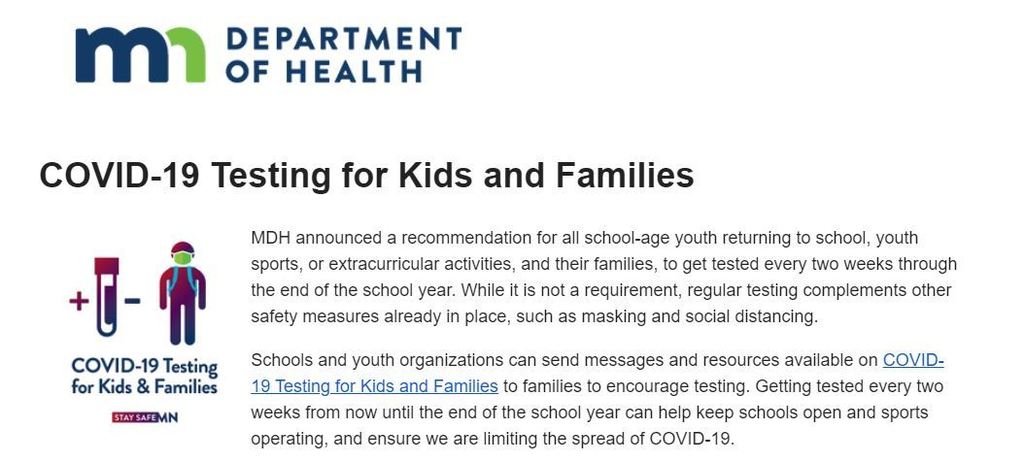 Elementary students….it's that time of the week to announce the Clipper PRIDE winners! The PreK winners are: Seth Strobel & Jordyn Gehrke The Kindergarten winners are: Jace Stoffel & Lucy McCabe The 1st grade winners are: Lexi Wobbrock The 2nd grade winners are: Jase Blaschko The 3rd grade winners are: Bray Lassiter The 4th grade winners are: Amelia Baker The 5th grade winners are: Anika Sathoff The 6th grade winners are: Garet Peterson Winners, come down to the Media Center to pick your prize! Good job everyone, and keep showing PRIDE!
Tuesday, March 2nd will be an Asynchronous Day for grades 7, 8, 9, 10, and 12. All 11th grade students will report to school to take the ACT test. The test begins at 8:00 a.m. and students will be dismissed upon completion of the test, around 12:30 p.m.
FFA Week updates- today is Blue & Gold day. Pack the Piggies standings: 1st place- 5th grade- $164.13 2nd place- 4th grade- $93.69 3rd place- 3rd grade- $65.86 Bills and change count towards your overall total!
All Minnesota River hockey players will meet in the lobby for a Bulldog Picture TODAY after announcements.
ANNOUNCEMENTS: Varsity-JV girls basketball at Nicollet / bus leaves 4:45pm Junior High girls basketball home vs Nicollet 4:30pm Girls hockey game home vs Hutchinson
HAPPY BIRTHDAY: Allie A- Grade 4 HAPPY ½ BIRTHDAY: Jay P- Grade 11 Kaylee T- Grade 12 Alex G-Grade 10 Jordan S- PreK